About Us
Existing on the market for more than two decades, CITY PLAZA is providing construction services as main business. The organizational status is settled in three sectors comprising of: investments, design and construction. On Macedonian market, CITY PLAZA, functions as a part of the construction consortium with PERA CONSTRUCTION International and the STONE BRIDGE Hotel in Skopje.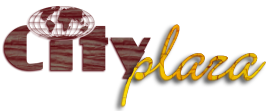 Each company of the holding possesses relevant business licenses for the Macedonian market such as all certificates and authorizations sustaining professionalism of the personal and adequate organizational structure of the companies, everything in order to follow high standards, quality, deadlines and realization dynamic according with the European standards and normatives. The result of the main business is construction of administrative premises, residential and big industrial capacities. In the recent period of time CITY PLAZA had realized capital objects unique by their nature and usage.


Some of them are as follows: the business complex NLB Tutunska Bank and CITY PLAZA headquarters in the main center of Skopje, JOHNSON MATEY and KEMET plants in the tax free zone Bunardjik, the administrative building of the Nederland's embassy in Skopje, the terminal building of TAV international airport in Skopje – Petrovec, CRONBERG & SHUBERT plant in the tax free zone Zabeni – Bitola, mall-residential complex CAPITOL MAL& RESIDENCE in Skopje – Aerodrom municipality etc.